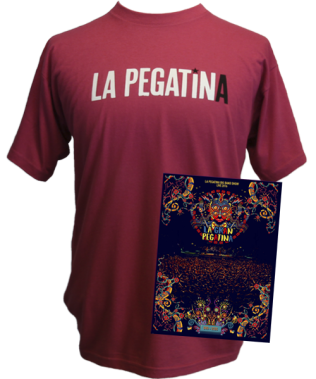 Packs
Pack Classic DVD + 2 CDS
Get this pack that include the tee-shirt classic and the DVD + 2 CDS of La Gran Pegatina.
T-shirts
Classic tee-shirt 2015
Get this tee-shirt of La Pegatina, it exists in two colours: claret and turquoise.
Discs
DVD + 2 CDs - La Pegatina Big Band Show Live 2016
Special DVD + 2 CDs, powerful show of La Gran Pegatina, Euro Tour 2016.
Make your reservation now and we'll bring it to your home on the oficial sale day, 7th of october.