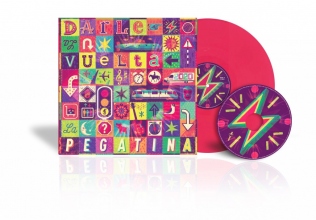 Discs
Darle La Vuelta Vinyl
Vinyl "Darle La Vuelta" of La Pegatina, reserve it now!

Vinyl + Private code in order to see the concert in streaming of La Pegatina in 2020.

La Pegatina will present his new album and some of there song in a concert you will can see on the next October 18th . It will be possible to see it on computer, Mobil phone, tablet and Smart TV.

You will just need to upload the receipt of the pre-order on https://WarnerMusicSpain.lnk.to/LaPegatina-Darlelavuelta-Preorder and to folllow the instructions in order to see the concert.