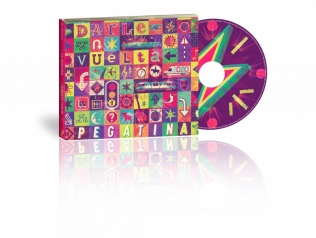 Discs
Darle La Vuelta
New album "Darle La Vuelta" of La Pegatina, reserve it now!

CD + Private code in order to see the concert in streaming of La Pegatina in 2020.

La Pegatina will present his new album and some of there song in a concert you will can see on the next October 24th at 21h. It will be possible to see it on computer, Mobil phone, tablet and Smart TV.

You will send you an email with the instructions in order to see the concert.